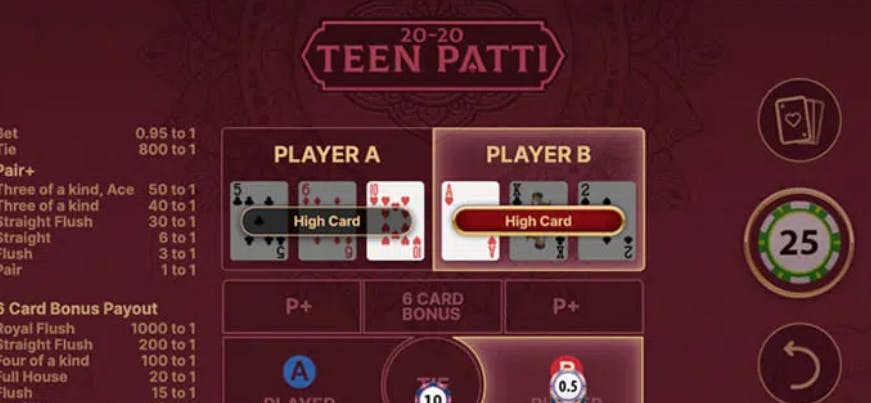 Step into the world of effortless excitement with Teen Patti 20-20, a poker-based gem crafted by OneTouch, renowned for its online casino offerings. Reminiscent of baccarat, this game unveils a captivating scenario where two hands take centre stage, inviting players to predict the superior hand.
With seamless simplicity, players wager on higher-score hands dealt with intriguing three-card poker values. A realm of suspense awaits as hands are compared, offering a captivating twist. A cornerstone of popularity, Teen Patti delivers elegant excitement with three-card deals, aiming for the highest-ranking hand. The game employs a 52-card deck from twos to Aces, merging simplicity and strategy for victorious moments.
Engage in the core wager, where choosing between Player A, Player B, or a Tie is mandatory. Once the bet is placed, both sides receive a trio of cards. The decisive moment arrives as their hands are pitted against each other, with victory awarded to the higher-ranked hand.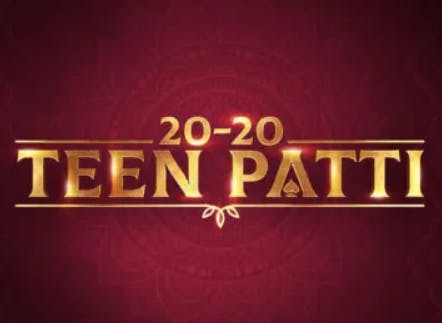 With an impressive Return to Player (RTP) of 93.59%, Teen Patti 20-20 made its market debut on November 11. If you're yet to explore this widely acclaimed game, we strongly recommend immersing yourself at your earliest convenience. The fresh release retains its elegantly straightforward rules and an enticing array of prizes. Embrace the modern aesthetics that promise to heighten your gameplay experience, making this iteration a must-try endeavour.